COVID-19 - HK BUSINESS UPDATE 23 April 2020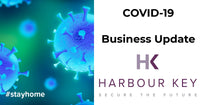 THE SINGLE MOST IMPORTANT ACTION WE CAN ALL TAKE IN FIGHTING CORONAVIRUS IS TO STAY AT HOME IN ORDER TO PROTECT THE NHS AND SAVE LIVES.
This update is written and posted on 23rd April 2020 and is likely to quickly become out of date. We will endeavour to update information as it becomes available.
Previous updates and other useful information can be found at our WEBSITE.
As per our newsletter last week, we are now sending out weekly updates, as opposed to the daily ones we sent before the Easter break, unless something comes out which we feel is particularly important.
Job Retention Scheme (aka Furlough Scheme)
If you missed our email on Saturday morning, HMRC published late on Friday evening a step by step guide to help businesses make their claims under the Job Retention Scheme ("JRS"), with  HMRC's self-serve portal to submit claims going live on Monday.  For those who have not yet made a claim, the guidance can be found HERE 
HMRC also over the weekend provided an online calculator to assist with making claims. This is available HERE
140,000 businesses employing more than 1m workers applied on day one, 67,000 claims in the first 30 mins. The feedback we have received (as we don't provide payroll services), is the system is pretty straight forward to use, it does freeze on occasion and you can lose a submission and have to start again, which is a pain as you have to submit each employee individually for those with less than 100, but no real negative feedback, if you have not used it yet.  The proof will be the funds hitting employers' bank accounts at the end of this week or early next week.
Furloughed workers' holiday
The Government has also finally addressed the issue of furlough and holiday, although only in the guidance to employees so you may have been missed the update.  It confirms that holiday (including bank holidays) can be taken whilst on furlough and should be paid at the normal rate of pay, not the 80% furlough rate. Where pay varies, this is calculated as an average of the pay over the last 52 working weeks.
It goes on to say that employers are still able to claim the first 80% of pay but employers will need to pay the balance themselves.  The guidance does not say that employers can force employees to take holiday.  It does however confirm that employers can refuse to allow an employee to take holiday if there is a business need.  The guidance ends by saying that the policy on holiday during furlough is to be kept under review. We cannot say how or when this guidance might be changed or updated.
As with all matters of employment law, please take the appropriate advice from a solicitor. 
Funding support for start-ups & early stage businesses
We have reported previously how start-ups and early stage businesses are struggling, not being eligible for the Government's loan scheme, as they are generally loss making and are not viewed as viable (one of the key conditions).
On Monday, the Chancellor unveiled a bailout plan for these businesses impacted by the Covid-19 pandemic.  The plan will consist of two "pots" of funding.
The first is a £750 million expansion of Innovate UK's funding for the most R&D intensive small and medium-sized businesses. This will be made up of grants and loans, and while the bulk of it is reserved for businesses who are already receiving Innovate UK funding, over £200 million will be offered to new firms. 
The second pot is a £250 million fund, called the Future Fund, which will be administered by the British Business Bank (BBB) and will invest between £125,000 and £5 million in high-growth UK companies. The investment will take the form of a convertible loan note, and the main eligibility criteria that have been announced so far are the following: 
The investment will be made on a 50:50 matched basis with private sector investment. So, companies will need to raise the private sector money first before they are eligible for the Government funding (it is not yet clear whether a binding commitment from private investors will be enough or whether cash needs to be in the bank).
In the past five years, the company must have raised at least £250,000 from third-party investors (excluding any funding that is part of the match).
The company must be an unlisted UK registered company.
The Future Fund will be available from May, and Treasury says that it will "initially" be open until the end of September.
There are still a lot of details that need to be released, as ever we have an initial announcement but need to wait on the detail. The information released so far can be found HERE 
Car Finance & Pay Day Lenders
Car finance and pay day lenders have been instructed by the FCA to provide customers with payment holidays.  This is only a deferment, and the customer needs to check if interest costs will continue to be accrued during the holiday period with their provider, which increases the repayments.  Payday loan deferment will only be available for a month, to prevent more interest from accruing.  The FCA has recommended that if a payment holiday is not in the customer's best interest, the firms should offer an alternative solution.
Fraudsters targeting businesses
Action Fraud has had more than 800 reports of virus-related scams and more than 3,600 reports of phishing emails with total losses of £2m.  HMRC have also warned of text messages falsely claiming that you can apply for a virus tax rebate.  It has detected 54 financial scams related to Covid-19 since 23 March and has asked internet service providers to remove 227 web addresses
Police also arrested a criminal gang that has been offering fraudulent tax refunds during the coronavirus pandemic. The criminals sent correspondence purportedly from HMRC telling recipients they were eligible for a tax rebate or "payment" designed to support those without a job or people on reduced wages, with links to fake websites designed to access the person's bank details, passwords and card numbers.
Please be alert and careful.
Pick for Britain
The NFU has been in close contact with Government over how to resolve the concerns over recruiting seasonal workers to harvest fruit and veg this summer, as a result of the coronavirus border restrictions. A website is now live which can connect interested workers to labour providers and will soon have functionality that allows businesses to register vacancies on the site. 
More information, help and support can be found on our website, including a list of non-Government funding opportunities, which we update regularly and can be found at HERE 
We know that this is a very difficult time for all businesses and some difficult decisions are having to be made.  We have spoken to many of you and for those we have not, we would like you to know that we are here ready to help if you need us to provide advice, deal with queries, or just be a business sounding board.